A LEADING PROVIDER OF FLOWBACK,
NITROGEN AND EQUIPMENT RENTAL
SERVICES IN THE PERMIAN BASIN.


About

Premier Flow Control
Premier Flow Control is a leading provider of flowback, well testing, nitrogen, and equipment rental services.
Our focus is to serve exploration and production (E&P), midstream, and industrial companies at the highest possible standards.  We facilitate more efficient operations for our customers by completing jobs quickly, reliably, and – above all – safely.  Premier Flow Control has some of the most experienced oilfield service professionals in the industry and utilizes a high-quality fleet of equipment to eliminate or minimize downtime.  We pride ourselves in working safely at all times, being responsive to our clients' needs, and showing up on time and ready to work.
Flowback Services
Coil Tubing Support
Well Control Services
Rental
Railroad Commission Testing
Consulting
Production Testing
Nitrogen Services
Dual Inlet / Outlet Hydraulic
Manifolds
Plug Valve Manifolds
Plug / Debris Catchers
Sand Separators
3 Phase Test Separators
Flow / Spool Iron
Flow Crosses
Monorail Trailers
Road Crossings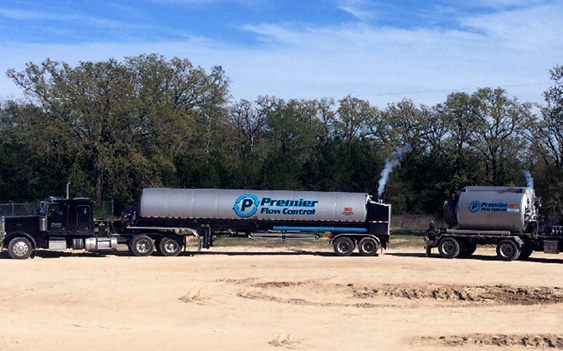 link="url:http%3A%2F%2Fpremierflowcontrol.com%2Fwp-content%2Fuploads%2F2018%2F03%2FPremierApplicationEmployment-Interactive-Form-Fill.pdf||target:%20_blank|"]
Please submit finished applications as PDFs to
payroll@premierflowcontrol.com
.
Carrie Kindle:
903.879.0652
Michael Slate:
903.879.4634
Toby Claxton:
Nitrogen Services
979.332.3790
Mike Ferguson: 
Rental & Flowback Services
903.394.2792
Max Brooks: 
Flowback Services
432.488.6880